final extension real time PCR - (Jul/01/2008 )
Out of lab-lore we do a final extension on our Real time PCR protocol. We do carryout a dissociation curve, but was wondering if it is necessary to carryout the final extension prior? Our amplicon is ~100bp. Does anyone else do this final extension when amplifying such a small sequence? I will probably do the experiment, but wanted some opinions so I can be biased in my expectations.

Thanks.
Randy
-Randoramma-
---
QUOTE (Randoramma @ Jul 1 2008, 11:04 PM)
Out of lab-lore we do a final extension on our Real time PCR protocol. We do carryout a dissociation curve, but was wondering if it is necessary to carryout the final extension prior? Our amplicon is ~100bp. Does anyone else do this final extension when amplifying such a small sequence? I will probably do the experiment, but wanted some opinions so I can be biased in my expectations.

Thanks.
Randy
Hm, personally I do not find it necessary.
-Pallas-
---
I agree with Pallas. Not necessary
-larryking-
---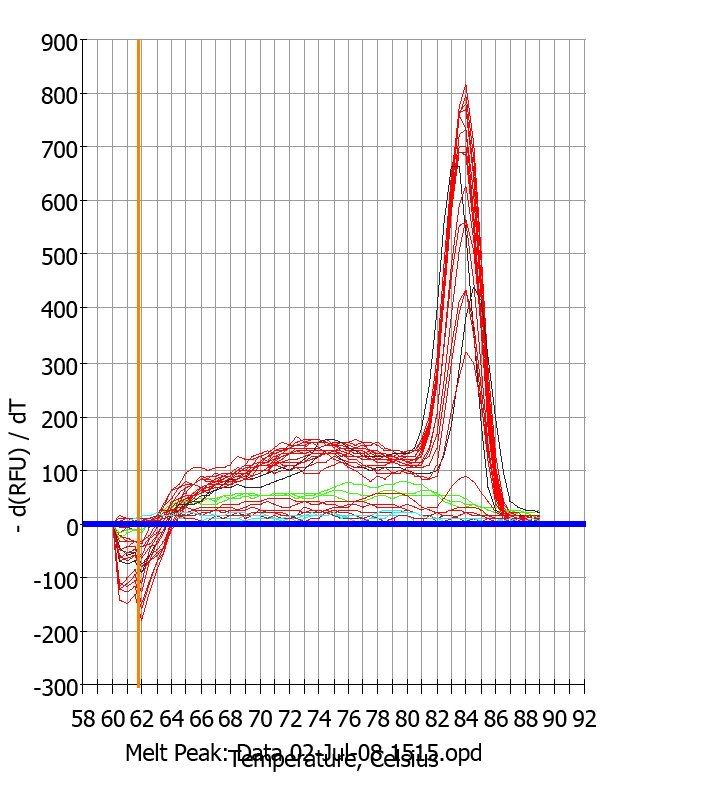 w/ 7min 72°C final extension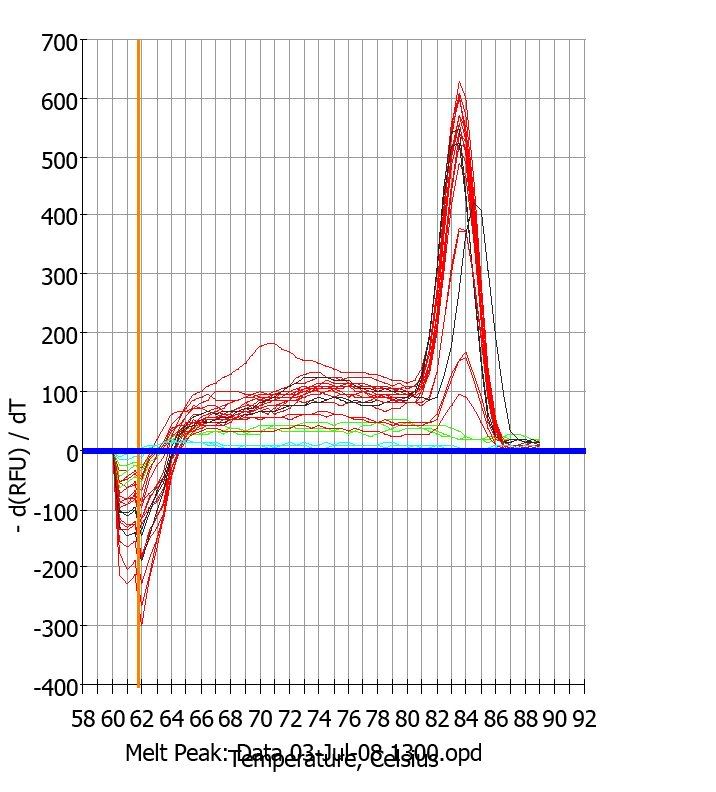 w/o 7min 72°C final extension

I see no discernable difference between my samples in either run
Key:
Red = standards
Black = positive control
Green = negative DNA control
Blue= no template control


Hope this helps, it did for me!

Randy
-Randoramma-
---
Cheers Randy, I appreciate your input.

I mean, the purpose of the final extension is to increase the sensitivity of classical PCR. Sensitivity of qPCR is high enough to make this step irrelevant.
-Pallas-
---