Dear all,
I have found the following "definition": nonhomologues recombination occurs when segments of DNA are inserted or deleted or segments of dna exchanged or not alleles.
But is this correct?
What if I insert the dna of a plasmid in the chromosonal dna of a bacterium?
Is this then nonhomologuos or homologous recombination?
or does this depend on the piece of DNA you insert? Meaning: if the piece you insert has a similar dna sequence as the chromosomal dna of the host then it is homologous, if this is not the case, its non homologous?
Ex. in the picture.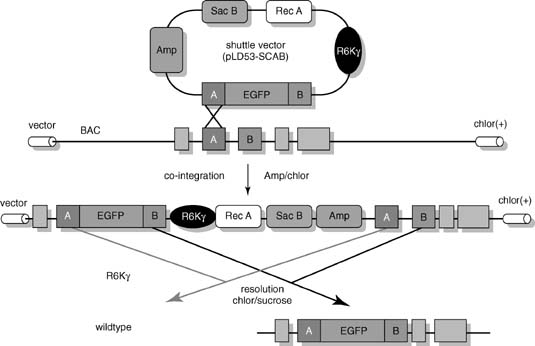 They insert the shuttle vector in the chromosomal dna, but why does this happen? is it something that simply occurs or?
Edited by josse, 15 August 2009 - 04:08 AM.