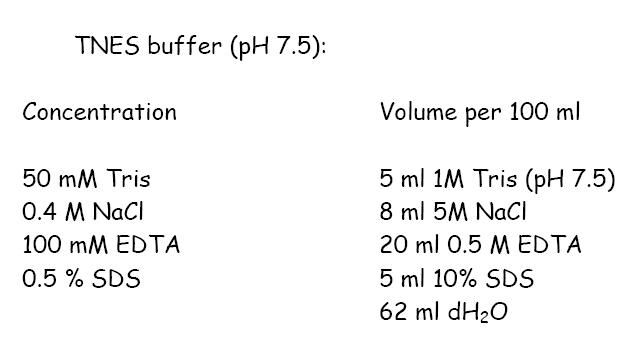 hi admin and chatter,
i need some help to prepare stock solution from above,
how to calculate 50mm Tris to 5ml volume 1 M tris.
what i know
M.W for Tris is 121.14g
1 M = 1000mM
then,
121.14g X 5000mM / 1000mM = 605.70g/L
to make 100ml, 605.70g/100 = 6.05g in 100ml
but i have on idea from calculation above to make final volume 5ml 1M Tris.
pls solve my problem
thank you
Edited by zack, 26 June 2009 - 10:01 AM.