0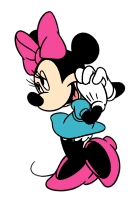 Posted 03 February 2009 - 05:48 PM
http://www.freerice.com/index.php
Play Free Rice and help to end the world hunger
My best vocabulary level is 51

---
Posted 03 February 2009 - 05:50 PM

Minnie Mouse, on Feb 3 2009, 06:48 PM, said:
http://www.freerice.com/index.php
Play Free Rice and help to end the world hunger
My best vocabulary level is 51

Cool!! What is the logic here on their side, though? A way to spread the word and make people good at words at the same time as helping poor?
I just donated 280 grains and then got bored, but I will go back and donate some more!!
Edited by TanyHark, 03 February 2009 - 05:54 PM.
---
---