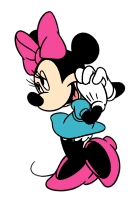 Western Blotting- A beginner Guide
Started by
Minnie Mouse
,
Feb 01 2009 02:18 PM
This topic is locked
Posted 01 February 2009 - 02:18 PM
---
Posted 10 September 2010 - 03:48 AM
I probed my protein (CD82 of 31Kda ) but got band at 60Kda.. that too a single band. what could be the reason for it please help......

---
Posted 10 September 2010 - 07:36 AM
it could be a dimer or, more likely, sds-page gives a decent estimate of molecular size for most proteins but some do not.

talent does what it can
genius does what it must
i used to do what i got paid to do
---
Posted 17 September 2010 - 02:49 PM
may be non specific, jus to confirm ip down ur protein and run simultaneoulsy along with the total lysate and probe it...may be you will get a solution...

good luck,
gnana..,

I always had an alternate hypothesis....
---
---