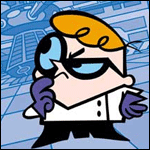 training @ lab
Started by
rick112
,
Feb 14 2012 03:40 AM
Posted 14 February 2012 - 03:40 AM
hi

is there a formate for internal training at your lab??

thanks


---
Posted 14 February 2012 - 01:30 PM
It depends on what sort of training you mean - we all have to learn about the health and safety and biohazard/chemical hazard stuff, but the rest of the training is done ad hoc dependent on which techniques a student/staff member needs to use.

---
Posted 26 February 2012 - 09:25 PM
was reffering to technical training..wanna understand whats the formate for technical trainings in other labs ??

---
---