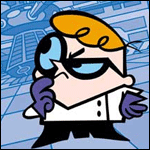 discarding acrylamide gels??
Started by
rick112
,
Jul 31 2011 11:58 PM
Posted 31 July 2011 - 11:58 PM
hi

what is the best practice of discarding SDS-PAGE gels??
what is the commonly used method in your lab?

---
Posted 01 August 2011 - 08:58 AM
Normal waste as the polymerised acrylamid is not toxic and the sds amount not that high...

One must presume that long and short arguments contribute to the same end. - Epicurus
...except casandra's that did belong to the funniest, most interesting and imaginative (or over-imaginative?) ones, I suppose.
---
Posted 01 August 2011 - 09:23 AM
and the unpolymerised solution in the chemical waste disposal.....not in the biohazard bin and esp not down the sink......just think of poor Nemo...

"Oh what a beauteousness!"
- hobglobin, personal comment about my beauteous photo......
---
---