Search Articles
Recent Articles

0
Differences between MSP and BSP methods
Hello everyone I'm new here and I was wondering if I could get some assistance.
In my research of the literature I thought the differences between the two methods were based on the proximity of the primers to the CpG sites and that BSP primers were designed without including CpG dinucleotides.
I was wondering if someone could clear it up for me and what are the pros and cons of each method. Thank you very much in advance
Hi Gungrave,
I assume by BSP you mean bisulfite PCR and sequencing. If so, the advantages of this over MSP are:
A greater number of CpG residues analyzed for methylation when compared with MSP (MSP is only one and that is identified with a methylation specific primer). Bisulfite sequencing looks at every CpG residue across the whole amplicon.
I would also say that primer optimization is crucial for an MSP assay to work, it is not so crucial for BSP because you will be sequencing through the amplicon anyway.
MSP has it advantages in that it is far more quicker than BSP in terms of hands-on lab time.
hope this helps. I would be interested to see what other people think about this also.
Cheers
nick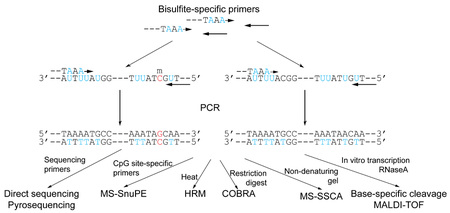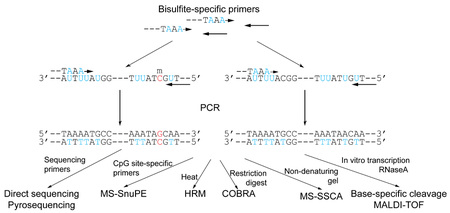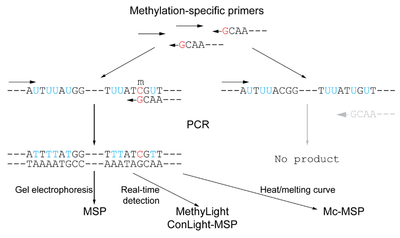 Article: Differences between MSP and BSP methods