Search Articles
Recent Articles
Latest Articles
PCR contaminations are like ghosts... you know they are there but you dont know WHERE?? I have followed the following with good results... Prepare your master mix in a separate room from your current location, somewhere PCR is not the main practice....
Read story →
10 comments





The relationship between revolutions per minute (RPM) and relative centrifugal force (xg) is: g = (1.118 × 10-5) R S2 where g is the relative centrifugal force, R is the radius of the rotor in centimeters, and S is the speed of the centrifuge in revolu...
Read story →
2 comments





Hi Susan, I would second what tea-test has pointed out. Any tissue you process is going to be loaded with RNases (cells contain RNases). Any residual RNase present on your homogenizer is going to be very minor compared to what is already present in...
Read story →
2 comments





jennycharlies Posted 18 August 2011 - 06:55 AM Hi, I am going to seed my cells onto coverslips inside the wells of a 12 well plate and was wondering what is the best way to coat the coverslips? I have 18mm coverslips and need to coat with poly-D-...
Read story →
1 comments





ChIP - Foaming in sonication and other woes - <small> (Jan/27/2005 )</small>Hi all! I was wondering if anyone out there has got any trick to avoid foaming during sonication in the SDS lysis buffer for ChIP assays. Supossedly, placi...
Read story →
1 comments





Many people have problem identifying or predicting the promoter sequence of a gene, or don't know how to get the actual sequence for analysis such as primer design, transcription factor binding site search, etc. Here I provide ways how I do these t...
Read story →
3 comments






promoter

,

tss

,

sequence

,

database

and 1 more...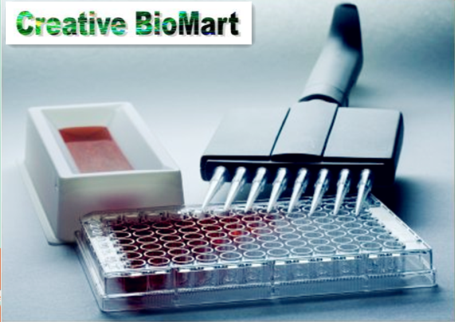 There are some issues that researchers might meet in the process of using ELISA Kits:
1. Positive results in negative control
2. High background across entire plate
3. Low absorbance values
4. High absorbance values for samples and/or positive control - absorbance does not go down as the sample is diluted down the plate
5. Inconsistent absorbance across the plate
6. Color develops slowly
Read story →
1 comments






Elisa Kits

,

Creative Biomart
Hi, I have done few real time PCR works recently, and I used the 18s gene for endogeneous control. Its Ct value was approximately 11 for every cDNAs used as template. Here, I have a question. Since 18s gene doesn't have poly A tail, it can't...
Read story →
1 comments






real time PCR

,

house keeping gene

and 2 more...
I am sure that this debate has been covered before, but I just wanted to share my own personal experiences with it. I am working with a TF and fairly recently switched to MNase. I initially tried MNase digestion out of pure curiousity, but I have to sa...
Read story →
3 comments





1) Try the DMSO up to 5%. Some polymerases are ok with DMSO and others aren't. You never know until you try. 2) Try a two step PCR. There is a paper in Biotechniques about a two step PCR reaction but I don't have the reference with me sin...
Read story →
2 comments





BioWiki Knowledge Base - BioForum